Ooh they are different. (I was wrong!)
Electronic Arts did the PS1 version, Sammy did the Neo Geo version.
The PS1 Version is prettier (depending on you point of view) a little sluggish in the controls, and much harder. On Easy on the Neo Geo version I can get to the first end level without dying. The PS1 version kills me about 3 or 4 times on the same difficulty. It's not that the PS1 version is sluggish, some elements have been made harder.
Graphics:
The Neo Geo graphics are a little flat, very clean but have no effects. The PS1 version has a glossy metallic effect. The explosions have changed, the ship has changed (3 engines on the PS1, 2 in Neo Geo)
Neo Geo: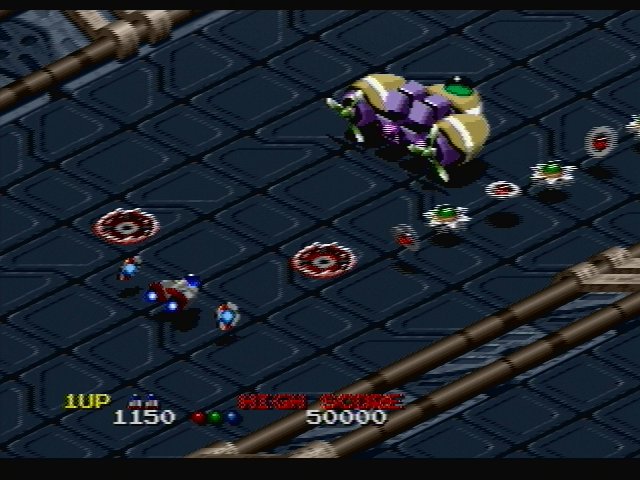 PS1:
Neo Geo:
PS1: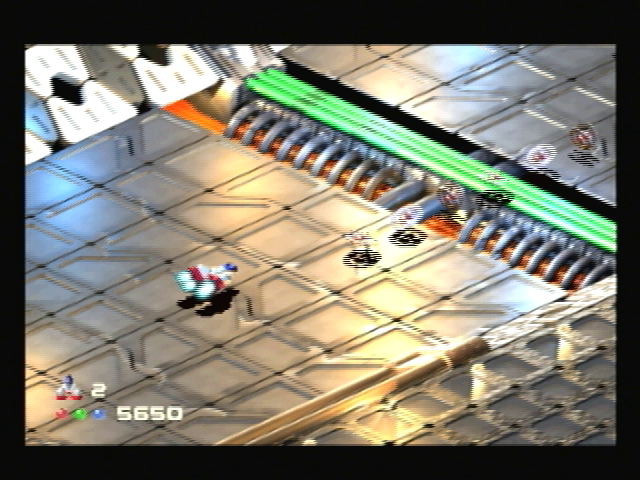 And they have purposefully made the PS1 harder. Notice how the gates in the PS1 version are closer together giving you less time to open the next one. Both version set to "easy".
Neo Geo (Gates):
PS1 (Gates)