I bought a clear plastic case made to go over a double CD case that had a little bit of extra room in it in the hopes that I would finally have something to protect D's Diner: Director's Cut. It fit (barely)!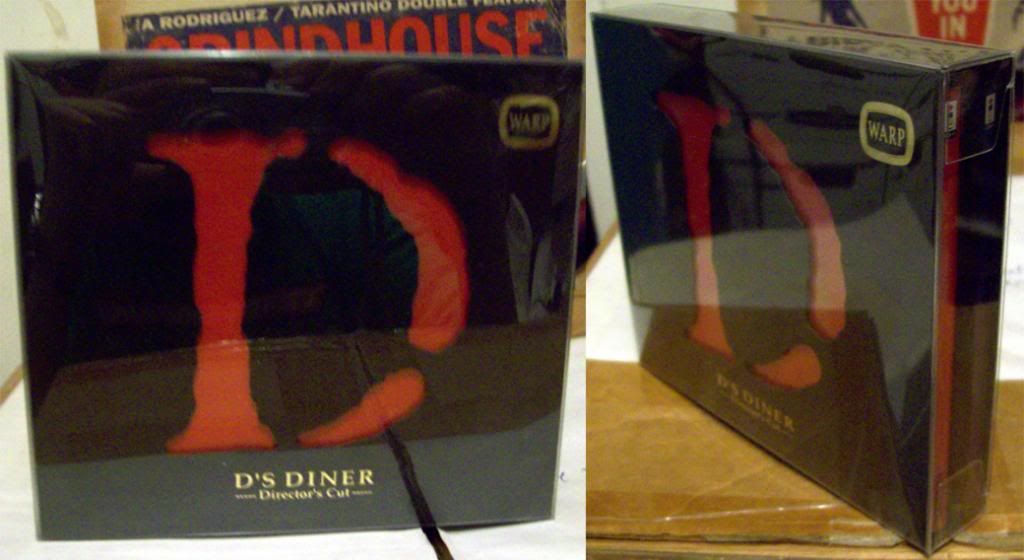 Sorry, it seems the camera wanted to focus on the reflection.
Now if I only had the OBI, or a scan of it...